BOISE
Created in 1996, the Boisé® brand has achieved in 20 years the status of a leader worldwide in advanced on oak chips. As pioneer in precision winemaking, Boisé® designs and produces reliably consistent French oak chips recognized worldwide for their high quality and is an expert in the interaction between wood and wine.
INTEGRATING INNOVATION
The Boisé® brand shares the same vision in winemaking as its parent company Vivelys: the art of integrating innovation at the heart of the production line in order to enhance and customize the heritage of wine. Innovative products such as BF (Untoasted oak) or DC310 developed by Boisé® are the perfect illustrations of this.

Boisé® range forms a selection of 11 complementary chips that can be assembled, serving as a basis for the winemaker in creating wine profiles. Each chip has very specific organoleptic characteristics that allow the winemaker to directly impact the aromatic profile and the balance in the mouth.
BOISE APP - A TOOL TO CREATE YOUR OWN OAK PROFILES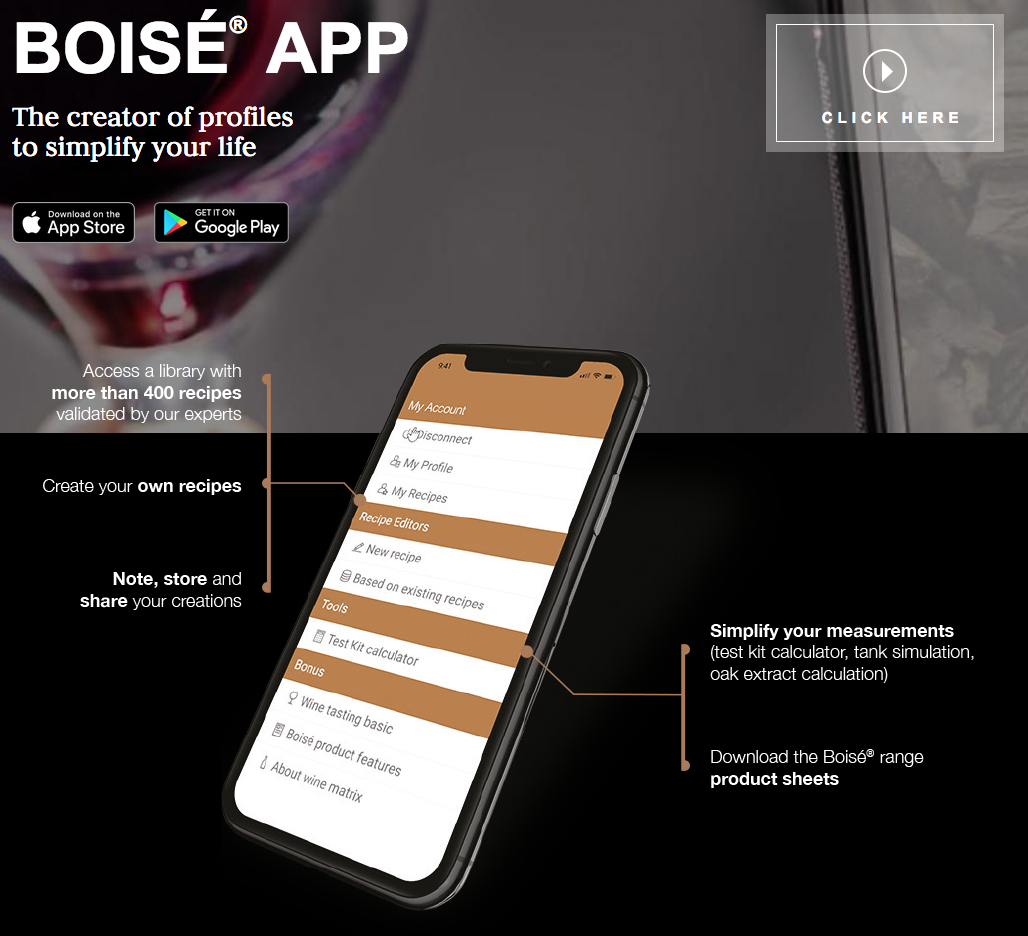 (clic on the picture to get an overview of the app)